Northeastern's School of Journalism and social justice publication The Scope commissioned me to help finish their Instagram essay, #MissionHill100, documenting the stories of 100 residents in Boston's ever-changing and microcosmic Mission Hill neighborhood. 
Each interviewee in the series was asked the same six questions, and the short narratives will soon be compiled in an archive for Boston Research Center. 
The full series can be found on Instagram, linked in the icon below.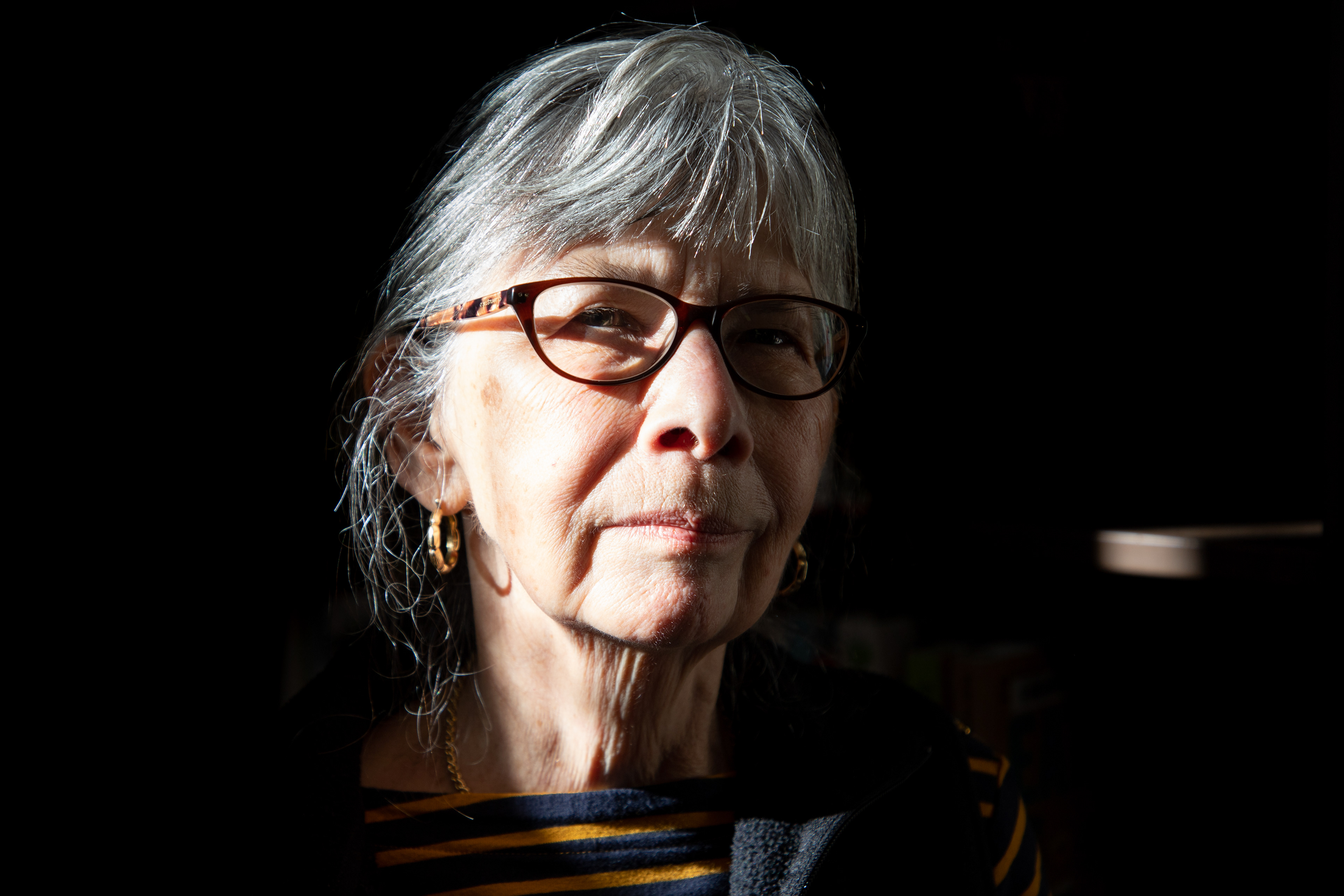 Carol Barry's most vivid memory of her 75 years living in Mission Hill is leading sing-a-longs with her husband for neighborhood kids on the front steps of their duplex in the 1960s and '70s. Her husband played the guitar as accompaniment.
.
"Kumbaya, I think," Barry said. "We were a bit hippie-ish… We would have a good time, but that was the old days. Now people don't sit on their steps anymore."
.
Barry is a hobbyist oil painter and member of the Mission Hill Artists Collective. She was a homemaker for much of her adult life, raising her six children in the neighborhood. Barry and her husband own their duplex. They live on one side, and one of their daughters lives with her two adult sons on the other. Barry said they bought the property in 1964 for about $6,000 and was surprised when rising housing costs pushed its value to about $2 million.
.
Her children were in elementary school when Boston began mandatory busing to desegregate public schools in the 70s. Barry said this is the reason the neighborhood has few families now. It's a misconception, she said, that families have been forced out by college students.
.
"Busing emptied the city of lots of people," she said. "Either the kids went to Catholic school, or they went. They moved out of the city."
.
But her kids were already riding the bus to Dorchester to attend Trotter Elementary School. Barry thought it was better than the elementary schools closer to home.
.
"They were already being bused. So we decided to stay. We were sort of, 'Well I'm not running away. I'm sticking it out.'"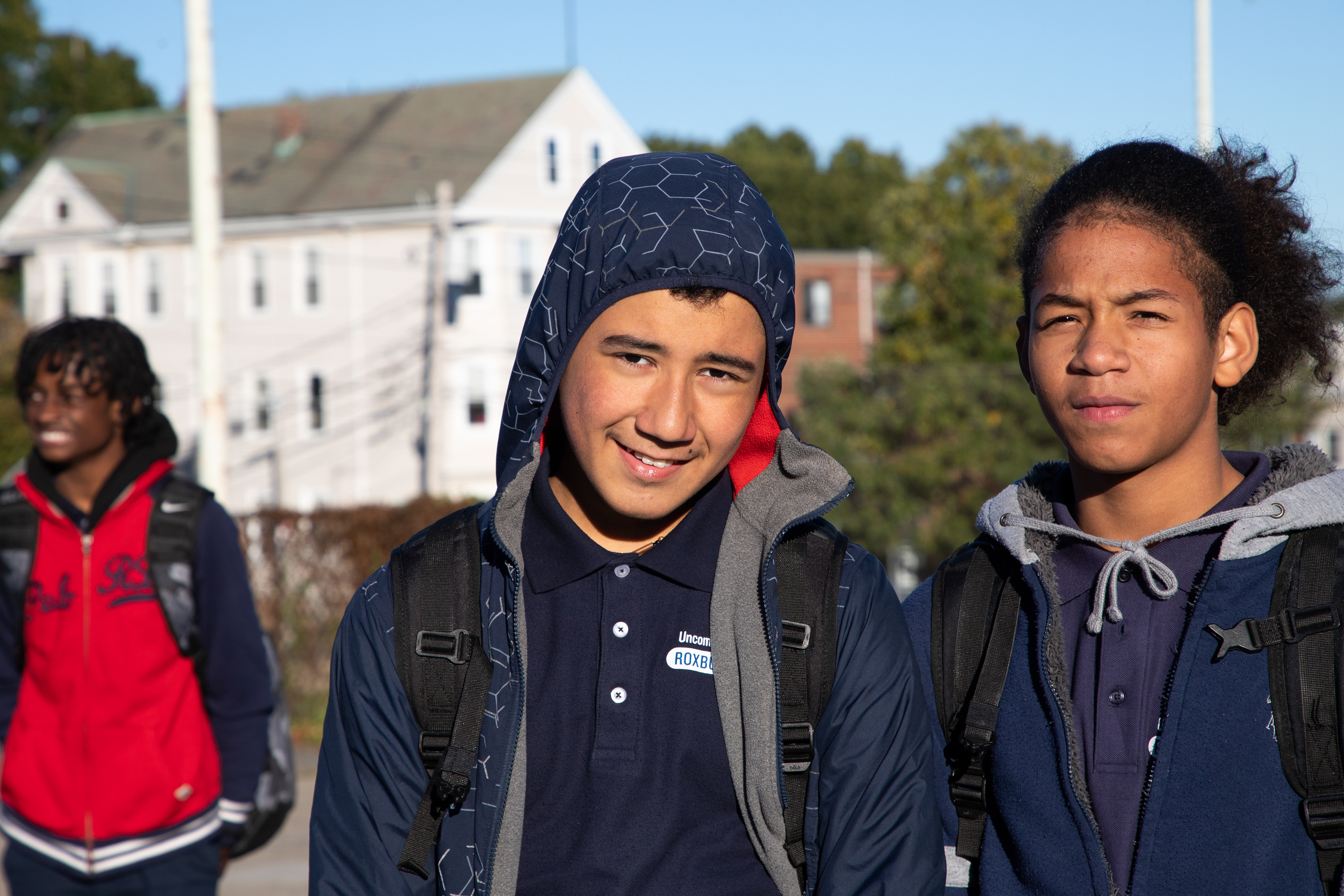 Landon Chambers, 13, (left) and Christian Mateo, 14, are just finishing a basketball game with their friends at McLaughlin Park, still buttoned in their blue polo uniforms, fresh from school. They often hang out here or get food with friends before they take on their 30-minute commute from Roxbury Prep back to Dorchester. They're both in the eighth grade.
.
"There's this pizza place right down the hill," Mateo said. "If we have money, we get food. And if we don't, then we just wait for people and we ask them for food. Everybody's pretty kind around here."
.
They disagree on whether pineapple is an appropriate pizza topping. Both like pepperoni, but they usually just get cheese.
.
As for school? 8th grade isn't going as well as 7th.
.
"We used to like it last year," Chambers said. "This year it's horrible. They're strict on the field trips now."
.
Mateo interjected. "If you go like this," he said, modeling a hand-under-chin slump, "they get you in trouble."
.
They say getting in trouble is worst in the winter, because it's dark by the time detention ends.
.
"You get out of school late and it's dark. Like, you gotta be careful," Chambers said. "Like every day, there's a police and an ambulance around. There's always some trouble going on, basically."
.
Again, Mateo was ready to finish his train of thought. "We don't want to get caught in the crossfire."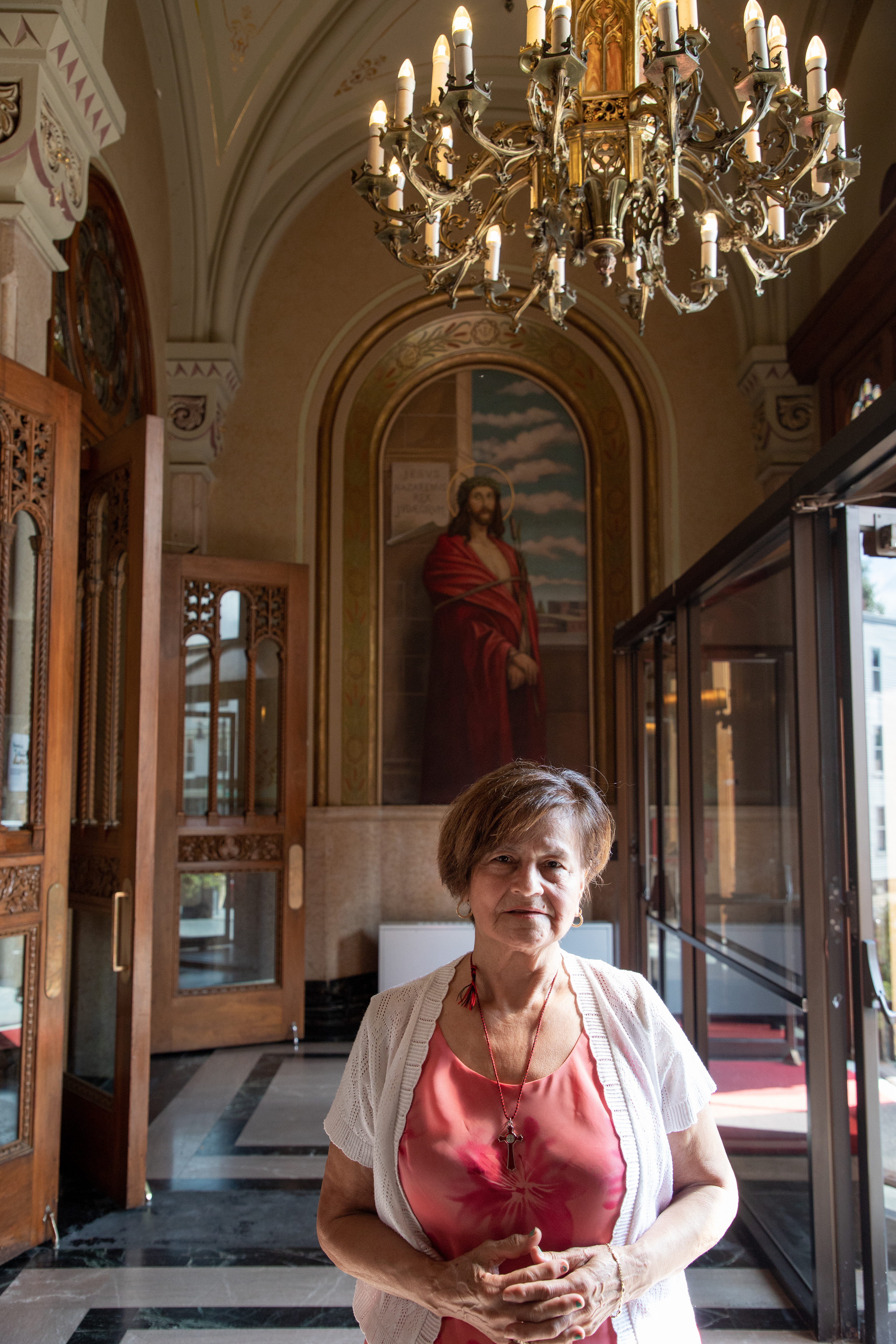 "When I met these people, the leaders in this church, they supported me because I was a newcomer and I was having problems [with] family and things," said Teresa Naranjo, 75. "They supported me. Walked me through, helped me, involved me in the ministries that I'm doing today. And I owe it to them to having accepted me as a newcomer from Costa Rica."
.
Naranjo has lived in Mission Hill for 45 years, after first arriving in Rhode Island. She said the first thing she looked for in finding a new home was a neighborhood with a church. Naranjo has been a member of Boston's Basilica, or Our Lady of Perpetual Help Church, since her arrival in the city. She has taught religious education there for 25 years.
.
Now retired, Naranjo also worked as a hairdresser and daycare teacher. Her five children, three daughters and two sons, all attended Mission Grammar School.
.
"For me, its been like heaven not worrying about schools and problems in schools," Naranjo said. "It was a safe place for me to have a parochial school. That was great for my family."
.
Her children have since moved to Boston's suburbs, where they each have a bedroom for her in their homes. But Naranjo has no intention of moving. She now rents a condo for just herself.
.
"I have a church within walking distance, hospitals, pharmacies, community," she said. "I have everything here. I'd be lost if I moved out of here."
.
Naranjo also said she is intent on giving back to her church and neighbors.
.
"I'm a leader, in different ways," she said. "I'm a translator for those who can't speak English, for the Spanish community, when they need to go to visit hospitals. Now there's not a demand because we have a lot of interpreters in the hospitals. But in the past, I was very active as a translator. In my community we still have these new tenants. And they need to be guided so I help them."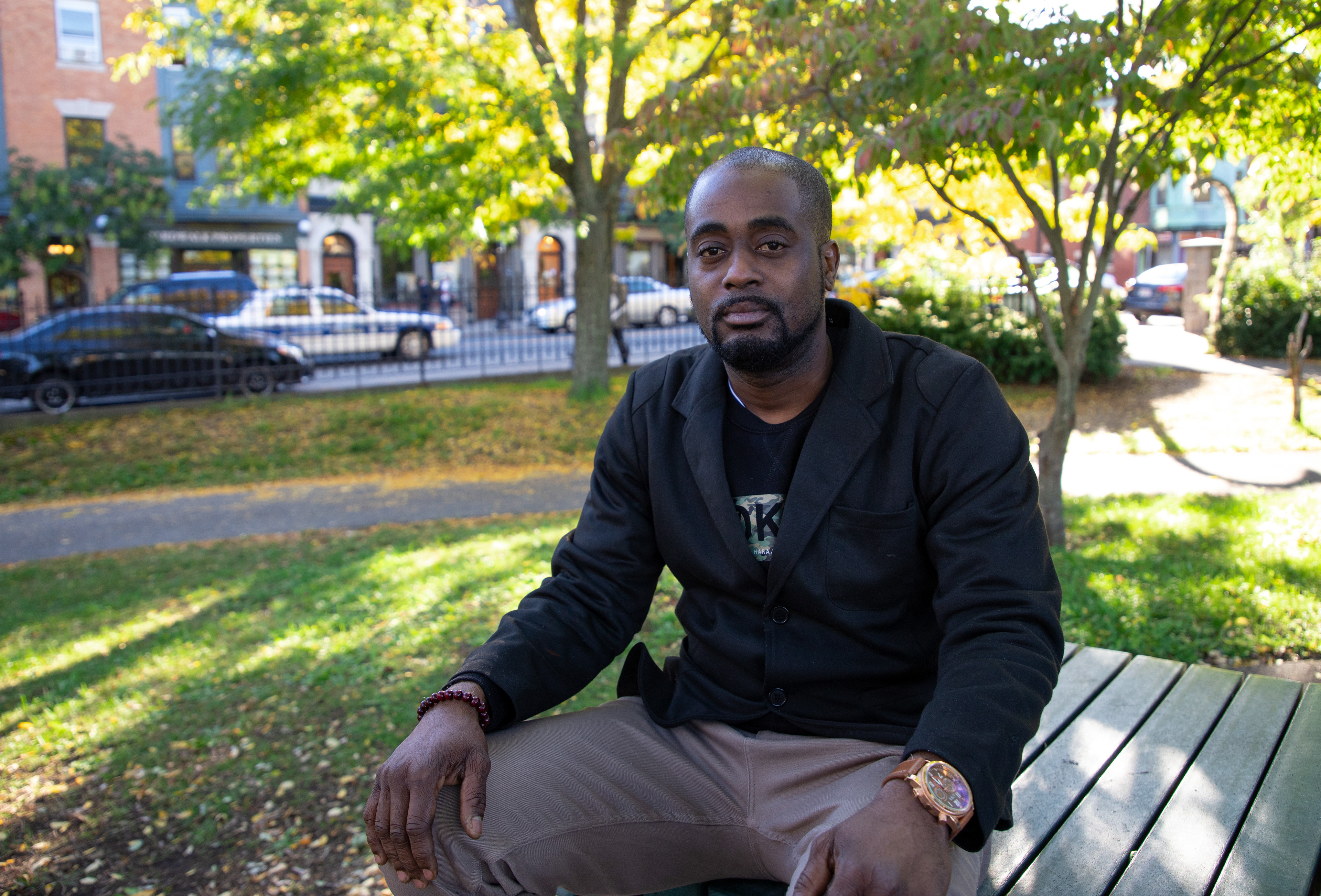 David Nicholas, 32, emigrated from Trinidad to Dorchester in 2013. He made a smaller move to Mission Hill a year and a half ago, where he now rents a single-family home with his brother and sister. Nicholas is a chef at the Hilton in Back Bay.
.
"Everybody sticks to themself," Nicholas said. "The area I live in, it's a lot of college students and people who've been living there for a long time." He also noted a growing group of immigrants, often families with small children.
.
Even though he said the adults don't really speak, the kids are good at pulling together pick-up soccer games on the playground behind Nicholas's house. He goes out there with his 11-year-old daughter when she comes to stay with him.
.
"We'll go out there and the kids will be out there playing," Nicholas said. "I talk to the little boys. Some of them are from Sudan, so they're familiar with soccer. I'll be going out there, juggling the ball with them, just showing them. That's as much as I do as far as the community. I interact with the kids. I love the kids."
.
Nicholas said his strongest memory during his time in Mission Hill was when Andres Cruz, then-owner of AC Hardware on Tremont Street, was fatally shot inside his store in July 2017.
.
"I was around when it happened, on my way home actually," he said.
.
Nicholas perched on a picnic table next to Our Lady of Perpetual Help church, but leaned forward to peer across Tremont Street.
.
"You see where the traffic light is, right down the street? When I was on my way home, I hear all the sirens, the helicopter. I didn't really pay it no mind. But when I reached home, I turned on the TV. I was like, 'Damn, that's right there,'" he said. "It was a sad incident. That was one of the most vivid things."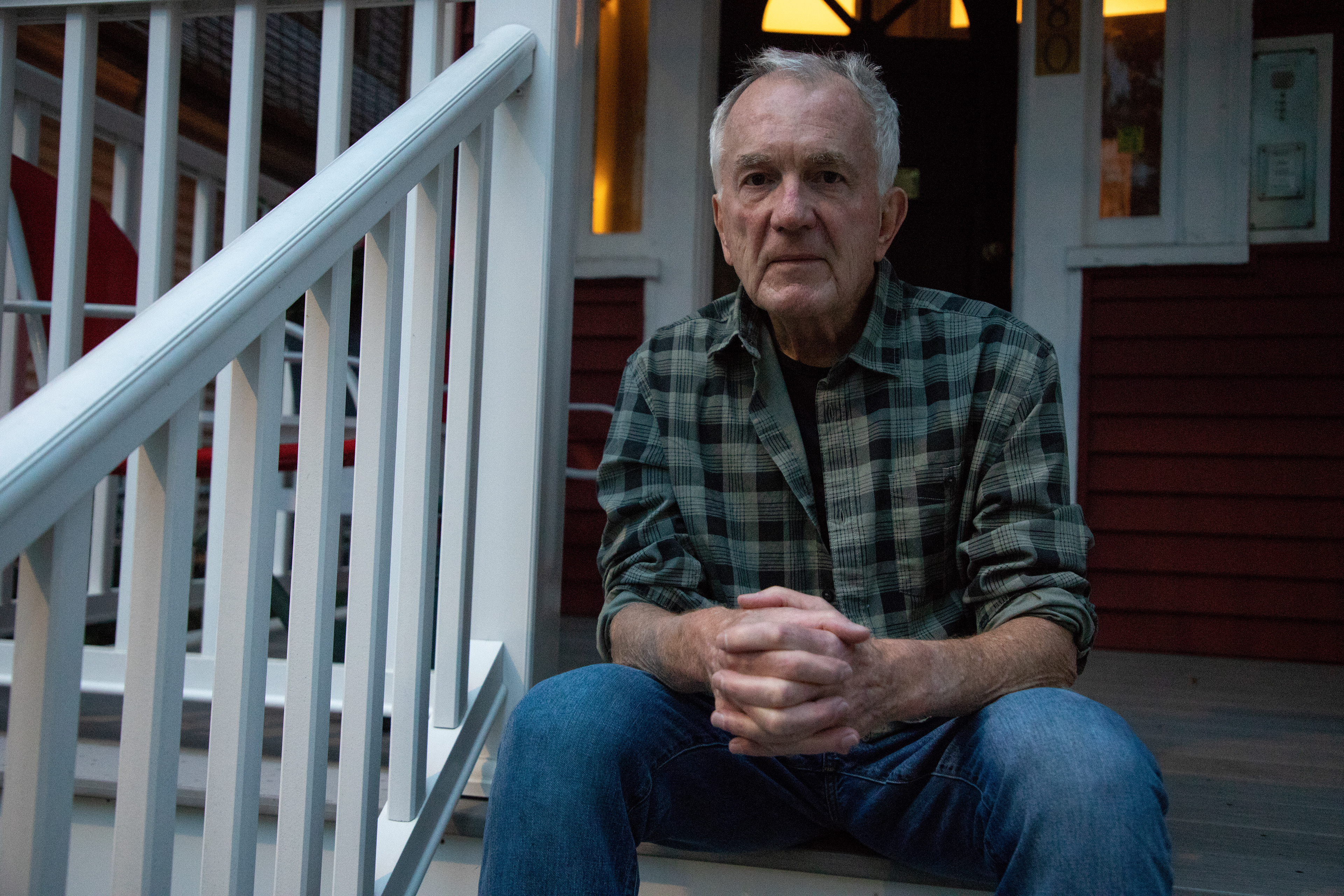 Jim Burke, 75, says people sometimes joke that he's the "mayor of Mission Hill." But don't think he doesn't still drink beers with the college students who live across the street.
.
"They think it's amazing, like they've never met anyone my age before," he said. "I mean, I like the students living there. I know some people don't because it's noisy, but I don't have great hearing so I don't hear a lot of stuff. It's great because I'm not living in a retirement community, I'm living with everybody else."
.
Burke owns a three-story house, where his sister lives on the first floor and his best friend lives on the second. He's also rented rooms in the house to international graduate and medical students for the past 30 years. He usually becomes close to his tenants. During a trip to Europe this past February, he said he visited 27 former renters.
.
Burke thinks the neighborhood has become safer while he's lived here.
.
"The first week I lived here, I was coming home - I work three to 11 - and some guy was dragging a woman out of a car screaming," Burke said. "Then I was riding my bike home from work, and I got jumped. It was cold and I was riding home real fast from the hospital. When they knocked me off the bike, I picked up the bike and I knocked three of them down. I just kept screaming and yelling."
.
On another commute home, Burke said he was stabbed while walking through Back Bay.
.
Burke retired five years ago from working as a lab technician at Massachusetts General Hospital. He's still very involved in the local community, especially the Mission Hill Community Alliance, where he served as treasurer for many years. He still volunteers at MassGen.
.
"I mean, I worked there for 42 years. I couldn't just walk out the door and say 'That's it.'"
.
He hasn't given up on vivacious parties either. He described a neighborhood party he threw last week, with an estimated 70 people in attendance and a jazz band in the backyard.
.
"I think it went 'til 3:00 in the morning," he said. "No one complained, 'cause they were all here."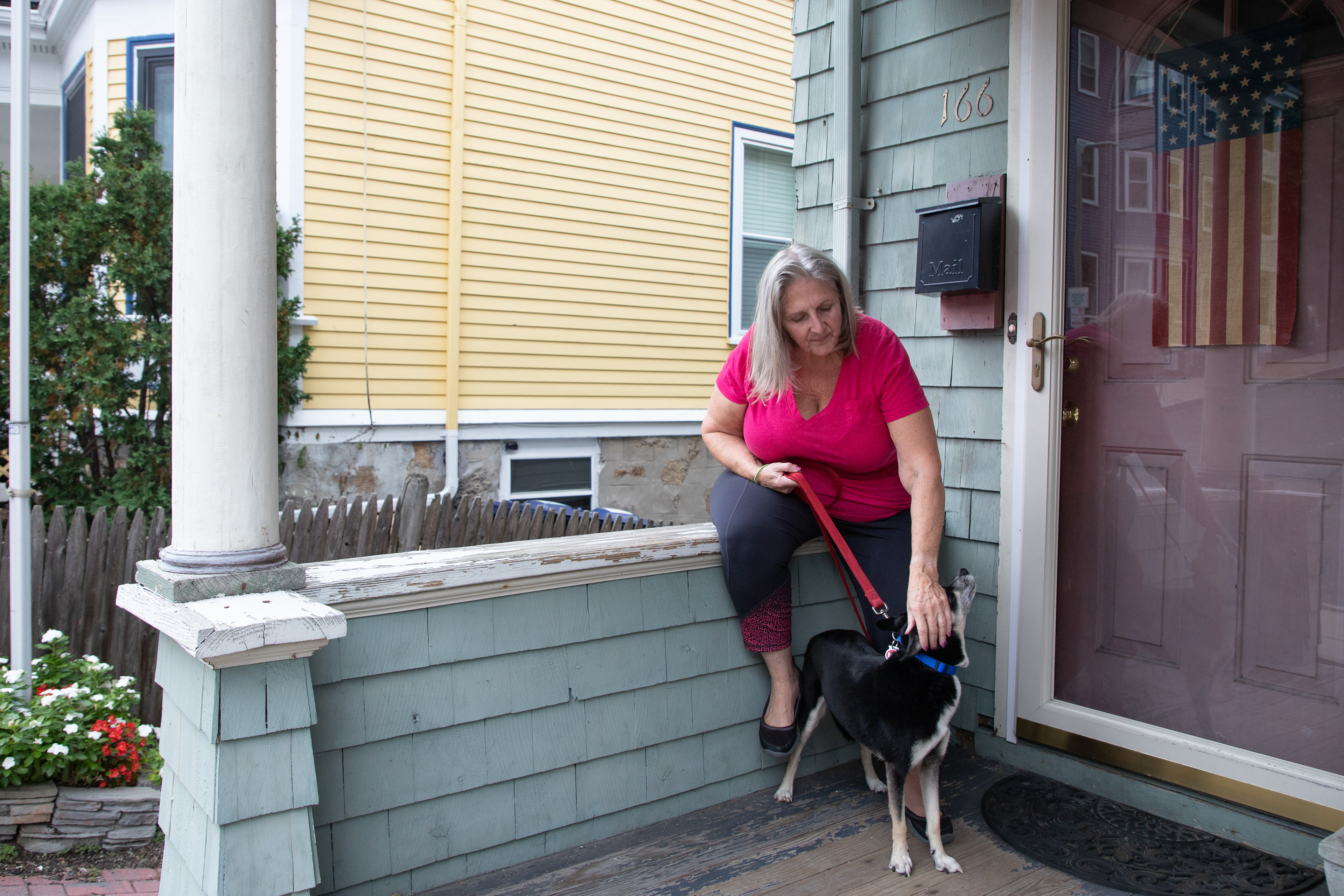 Diane Carroll, 66, has lived in the same house on Calumet Street since age 10.
.
"You walked out of your house, and it took a village," she said. "Everyone watched everyone else's kid. The minute the lights went on, you had to be inside for supper. When the streetlights came on, you had to get in that house or you were in trouble."
.
Carroll and her husband bought a sage-green duplex in 1978 and now live on the top floor. Her daughter and son-in-law live downstairs while they save for their own home. Carroll said both of her daughters have returned to live with her after getting married to save money.
.
Carroll is a retired human resources executive for the American Cancer Society. She said it's the college students who have changed the neighborhood most in recent years. She's concerned about them sometimes, especially when she hears them late on Friday and Saturday nights.
.
"You hear the screaming and you worry, I mean, not just as a neighbor but as a parent," she said. "'My God,' I think, 'Is she alright?' I spend many a night worrying about kids that aren't even my own."
.
Carroll also worries about the neighborhood's historic houses. They're "chopped up" into student-ready housing to turn a profit, at a detriment to inhabitants' safety.
.
"I mean, the [one] down there," she said, pointing down the street to her aunt's former house. "I went to the open house with my daughter 'cause I had wanted to see what they'd done with my aunt's house… I said, 'I'm probably gonna cry when I see what they did.'
.
"As I was going through the house, there were cubby holes and places where my aunt used to store her Christmas decorations, and they had slid extra mattresses in there. You've got too many kids living in an apartment. What if there was a fire?"